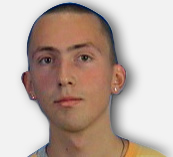 Reinis Spaile studiert International Business an der HZ University of Applied Sciences und berichtet uns von seinen Erfahrungen.
I am an international student from Latvia. It's my second year in International Business and Management study program and second year in HZ University. My purpose to study internationally is to broaden my understanding about other cultures as well as gain experience. It is harder to do that by studying at your home university.
Why studying at HZ in Vlissingen?
Firstly I chose Vlissingen because it is coast city with beautiful surrounding and beach side. There are many opportunities to link your after class activities with that.
Secondly school is very well equipped from technical aspects and everything you need for studying is there.
Finally most thing I like it is personal attitude student can receive. Professors are helpful, classes are interactive and each student has his own personal study coach.
How did you find out the possibilities for a study in Holland?
Personally I found it through a fair. There was an organization in my country which helps to search for Universities in Holland. It calls NLCC Latvia.
What about the level of your English, how did this work?
In the beginning my level of English was quite poor honestly but study load in firs semester let me got it in the proper level. Students who are not sure about their level of English I think this is great opportunity to develop it and after half a year when you will be familiar with main business terms, language won't cause you any problems anymore.
How did you apply? Did you also apply elsewhere? 
For my studies I applied through NLCC. Beside HZ Universitie I had two other options – Tilburg University, and Hanze University in Groningen.
How did you get accommodation?
For accommodation I applied in HZ website. It was easy and I got my room immediately when I came to Holland.
What are your first experiences in the Netherlands?
Firstly I liked people here. They are very opened and fun. Secondly I like Netherlands because of its high developed infrastructure and living standards. There are a lot of things to learn from that.
What are to you the advantages for a study in the Netherlands? 
Main thing is that you can develop your level of English to appropriate level so that after graduating you are fully able to work worldwide. Secondly I think it is very useful to work together with students from different nationalities. However there are plenty of global multinational companies in the Netherlands what can be possible grate place for your work placement.
What are the disadvantages?
Its hard to point out a few things what I don't like here apart from weather actually. Maybe food could be better because it is possible to buy only snacks here in our buffet
What would you advice pupils from secondary schools who are interested in a study abroad? 
First of all find out things you are really good at and things what you would like to do. It is not easy job to do but it is worth it, because after studies you will be open for job market and then it is better that you can joy branch where you are interested in.
What are your experiences with the study now compared with your expectations?
My expectations probably were even less than reality because studying here is really helpful. Mostly I like practical side of this course that you can develop your own student company, you can have work placement and you can go to study exchange. All these aspects will give you bunch of experience what in some points is worth more than just pure theoretical knowledge.
How do you see your future now?
I am in my second year now and next year I am planning to go study exchange to Canada, Vancouver. Beside that I will do work placement I haven't decided yet the exact country and company but my favorite options are Nigerian or Canadian Shell. After studying probably I will enjoy some international company where I will be interested in and there is always option to start up your own business.
Would you choose again for HZ?
I would like to say yes. It was great experience so far and school is becoming better every year by investing a lot of assets in their equipment and staff. I got a lot of friends from all over the world what can help to get connections in future and I had a wonderful time during my after class time.
Wir bedanken uns bei Reinis Spaile!